Modern dentistry provides lots of great opportunities. Knowledge will be the fuel to drive and leverage on those opportunities. Therefore, we are organising hundreds of webinars, hands on workshops and physical events throughout Europe to help you transition your practice toward digital dentistry and make sure you can make your best decisions to provide the best solutions to your patients.
We are convinced that interactive e-learning will nicely complement our lectures and events and help you to deepen knowledge in critical areas and ensure good clinical results.
Our e-learning content includes information on the following topics:
Diagnostics
Direct Treatment Methods
Crown & Bridgework
Implantology
Frames & Prostheses
Orthodontics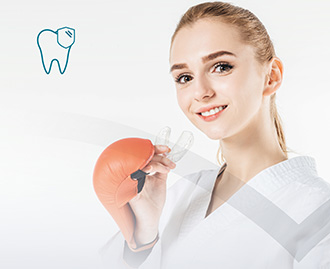 Protection & Therapy
Digital Equipment
Digital: Exclusive for IOS
Others
To access the Modern Dental Academy, you must first register through the form at the bottom of this page. Once your account is activated you will be able to log in with the credentials that you have chosen in the form so please keep a record of these.